We can provide turnkey telecom solutions for Oil & Gas industries including Oil rigs and Energy Infrastructure facilities. Our teams of engineers can design, plan, deploy and implement end-to-end telecom solutions. From engineering network designs, to procurement and installation of integrated communications equipment you need to transmission and data systems, we customize our solutions to your requirements.
Communication Systems for Onshore/Offshore Environments
When Oil and Gas production platforms are located in remote places (usually offshore), communication becomes a premium commodity. Providing broadband data links to onshore facilities, guiding approaching ships and helicopters, and keeping people on-board connected, it's essential that the communication systems on-board your oil and gas production platforms are reliable – even under the most extreme conditions. And crew members away from their loved ones for two-week stretches need to be able to stay in touch with family and friends at home.
Integrated Satellite, Navigation & Monitoring Solutions
Delivering everything from satellite and radio links to navigation and monitoring systems, we listen to your needs and deliver a solution with the right specifications at the right price. We have the know-how and experience to integrate communications and navigation systems into a single, robust package. And our integrated solutions are easy to use, simple to service and inexpensive to maintain.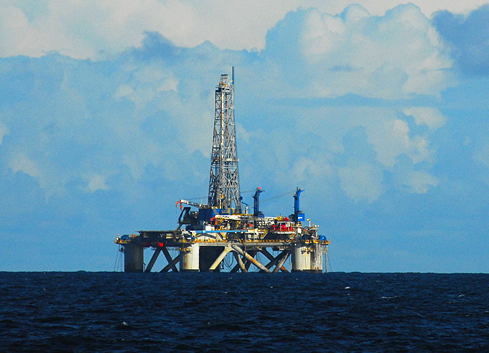 Unified Communications
We partner with various telecom OEM/ODM vendors to deliver a suite of network applications that integrate public address, general alarm, CCTV and Unified Communications (IP calls, video chats and conferences using broadband internet). Working closely with a solid team of suppliers, we have several years of experience in providing our customers with reliable end-to-end communications solutions. And we can back up our systems with a full life-cycle service support so your systems are always up-to-date with the latest hardware and software.
PA/Fire Alarms Systems
We deliver public address and general alarm systems use fiber optic cables and digital processing for for high fidelity sound for all your facilities. They are configured remotely online and because our systems are compact, reliable and energy efficient, cost of ownership is low.
Global communication systems
We are one of the leading providers of communications systems to the offshore industry. We also supply integrated communication solutions to our offshore and onshore customers throughout the world.